Want to bring forward your #proposals4europe with a 3D printed ring?

Select your favourite logo style: embossed K5 logo or recessed K5 logo
Determine the ring size you need. The size refers to the inside circumference in millimetres.
Download the corresponding STL file.
Convert it into G-Code and run it on your 3D printer.
After 30 or so minutes: Here you go with your brand new ring.
Disclaimer: We are not responsible for any damage or harm to objects or individuals incurred as the result of any application of the STL files.
Recessed Logo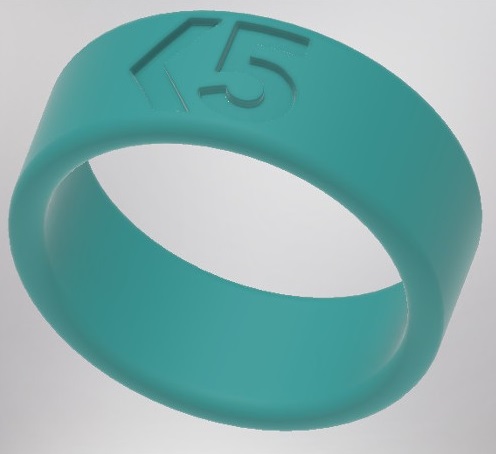 Embossed Logo